Ripple Effects Mapping
Ripple Effects Mapping (REM) engages stockholders in a fun and participatory process to uncover and document the results and impacts of their community development efforts. 
Who Should Consider REM?
Anyone engaged in community development work may find the REM process useful. Nonprofit organizations such as Chambers of Commerce, economic development organizations, Main Street organizations, and civic groups along with educational institutions and local governments engaged in promoting and coordinating community development programs can utilize REM to tell important stories about their work. 
What Types of Efforts can be Mapped?
Leadership Programs
Health/Wellness Initiatives
Community Events
Community Appearance & Beautification Efforts
Entrepreneurship Efforts
Mentorship Activities 
Workforce Skills Development 
Downtown Improvement Projects
What are the Benefits of REM?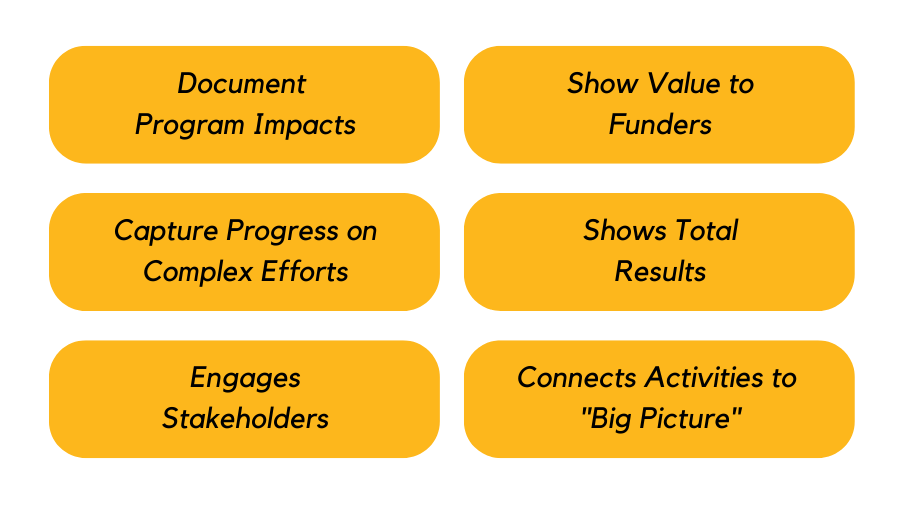 What are the Steps Involved?

How Long Does it Take?
First, a preliminary organizational meeting is scheduled to discuss details and planning. Next, a half-day REM workshop with stakeholders is held to conducts the actual mapping exercise. Finally, a follow-up meeting is scheduled to discuss the impact report. Although many variables may adjust the timeline, one should expect the entire REM process to take approximenty two months. 
Contact
Stennis Institute
comms@sig.msstate.edu
(662) 325-3328